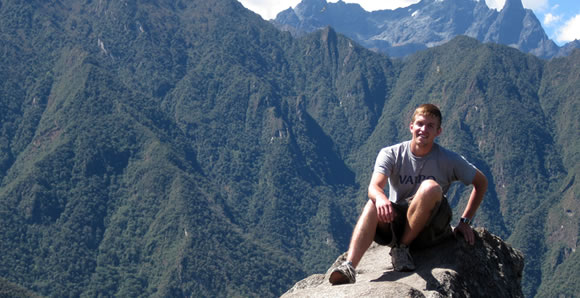 Having just finished his junior year and working on his undergraduate degree in meteorology with a minor in math and Spanish, the Valpo senior headed out for a summer internship. But, traveling to Texas for a meteorology position, Brother Gavin Roy was a little apprehensive about living in a place where he knew virtually no one.
"I ended up emailing the Phi Psi president at Texas Tech, asking whether any Phi Psis were in Lubbock over the summer. A month or so later, I had some of the greatest friends anyone could ask for. Without Phi Psi I'd probably have had a pretty lonely summer."
Brother Roy has a long list of other personal and professional advantages he credits to his Indiana Epsilon experience. "Phi Psi taught me a lot about how to truly connect with people. It also taught me humility. It provided me a great circle of friends who support each other through tougher times and celebrate the good times."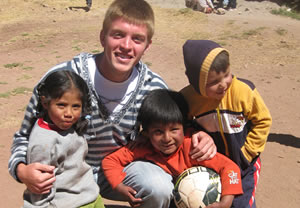 In fact, Gavin calls the fraternity experience "the perfect balance" to a rigorous major and the studying that accompanied it. "The chapter was a great opportunity to learn how to run a self-sufficient organization. So many life lessons … not to mention opening up a national support network as well." When Brother Roy snagged a prestigious National Science Foundation fellowship, his meteorology professors at Valpo told him he was the first VU undergraduate to receive it since 1996, when Dave Ahijevych won. "I had heard that name before and realized Dave was in fact a Phi Psi too! I contacted him – he works for NCAR, a huge government atmospheric research agency, in Boulder. I hope to stay in contact with him in the future as I work toward my PhD.
The brotherhood has been a journey that far exceeded Brother Roy's expectations. "My initial reasons now seem so shallow – the Phi Psis seemed like great guys and my friends were joining too. I never imagined how profound the benefits would be."
Gavin was continuously active as an undergraduate including serving as a mentor to the chapter's webmaster. Gavin plans to secure a doctorate in atmospheric science at Colorado State University and eventually work for a multidisciplinary meteorological research agency. He is eager to apply the skills he learned at Indiana Epsilon to these future endeavors.
Brother Gavin Roy served Indiana Epsilon as webmaster, Risk Manager, Freshmen Scholarship Chair, and Philanthropy Chair. On campus he served as Interfraternity Council Vice President, an orientation assistant for three years and an ambassador in admissions.