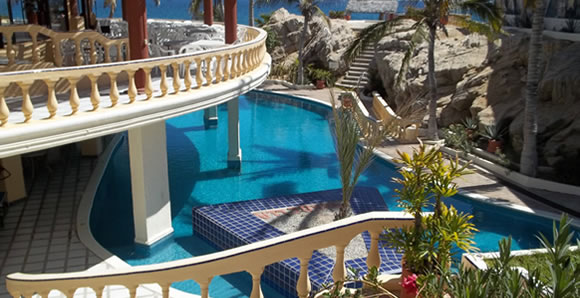 Last spring, chapter brothers Jesse Fosheim and Ken Knuppel trekked to Los Cabos, Mexico, to take part in the American Leadership Academy (ALA).
The ALA is a week-long educational retreat developed to enhance college students' experience of leadership, scholarship, service, citizenship and free enterprise. During ALA seminars,our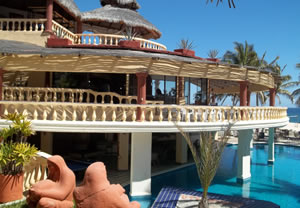 successors were privileged to interact with dynamic leaders in business, law, science and technology, public service, and education. These men and women have built successful organizations and teams. They give of their time as volunteers to serve as inspiring mentors.
Brother Fosheim had learned about the ALA from several of the chapter's juniors who took part the prior year. A sophomore studying mechanical engineering, Fosheim praised the advantages the ALA offered him.
"ALA really motivated me to get even more involved with Phi Psi … I learned a lot of great ideas from other chapters and from the alumni, speakers, and chapter advisors who were there. Many of those ideas I have already begun implementing in our chapter.This is also were I first thought about running as chapter president."
Brother Knuppel echoes that sentiment. The recent alumnus says he didn't want to miss what was his last opportunity to participate during his senior year. "What hit home to me was the emphasis on striving for more, even when you already have goals in mind. I believe that I have gained greater motivation for achieving excellence in whatever field I choose."
Both brothers say they're particularly grateful for having made connections with so many accomplished Phi Psi alumni and other professionals whose inspiring presentations have made a lasting impact on their lives. Knuppel points to Phired Up Productions, an education firm which provides membership growth/recruitment solutions to Greek organizations and their session as a stand-out moment in his experience. "Many solid recruitment techniques are also important in other interactions with people. Vince Fabra, Phired Up's Director of Programs, taught us how to have better conversations with people, and I believe I've been able to strengthen friendships and use those techniques in everyday life."
Fosheim recalls the lessons he learned from presenter Coach Scott Nady. "He talked about doing what you are passionate about … he quit a job where he was making six figures to coach high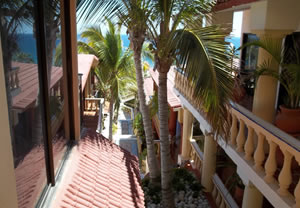 school football and today he's the coach of one of the best teams in Texas. He and his wife also lost a number of babies who died prematurely due to complications; they now have a son, and he is handicapped. Coach Nady talked about getting through those tough times in your life and staying positive, finding the best in every situation. Hearing the stories of a man who has been through so much in his life and just keeps going and fighting for what he loves was life-changing for me."
Asked if they could choose one person from the ALA to meet with for a two-hour private consultation, each brother offered his top pick.
Brother Knuppel was most impressed by Phi Psi's Executive Director Shawn Collinsworth, whom he called "a down to earth guy who does his job very well and is less over the top and intimidating than some of the other presenters."
Brother Fosheim had a harder time deciding. "Either Brother Don Fites or Brother Paul Wineman. Brother Fites is a business leader and a Phi Psi from our own chapter. He went on to be one of the most successful graduates Valpo has ever had. I know he could offer me some great advice as to where to go with my engineering degree. And I'd love to meet with Paul Wineman the Fraternity's past national president because he would never allow me to give him an easy answer. He would always come back with "Why?" or "How?" or "Why not this?" which would really help me question everything about my life so I could determine the best course of action."
Ken Knuppel recently graduated. During his undergraduate days he served the chapter as Activities Chairman. He was also the former chair of the Philanthropy and Scholarship Committees. Knuppel began a graduate program for International Commerce and Policy in May 2011 and hopes to join the Peace Corps following his first year of graduate school.
Junior Jesse Fosheim is the current President. He previously served as the chapter's Messenger, Scholarship Chairman, and Recruitment Chairman. Additional previous posts include Risk Manager, Interfraternity Council Representative, and Network Administrator. Fosheim's future plans include securing a graduate degree in engineering along with an MBA so he can secure a position as an alternative energy engineer.