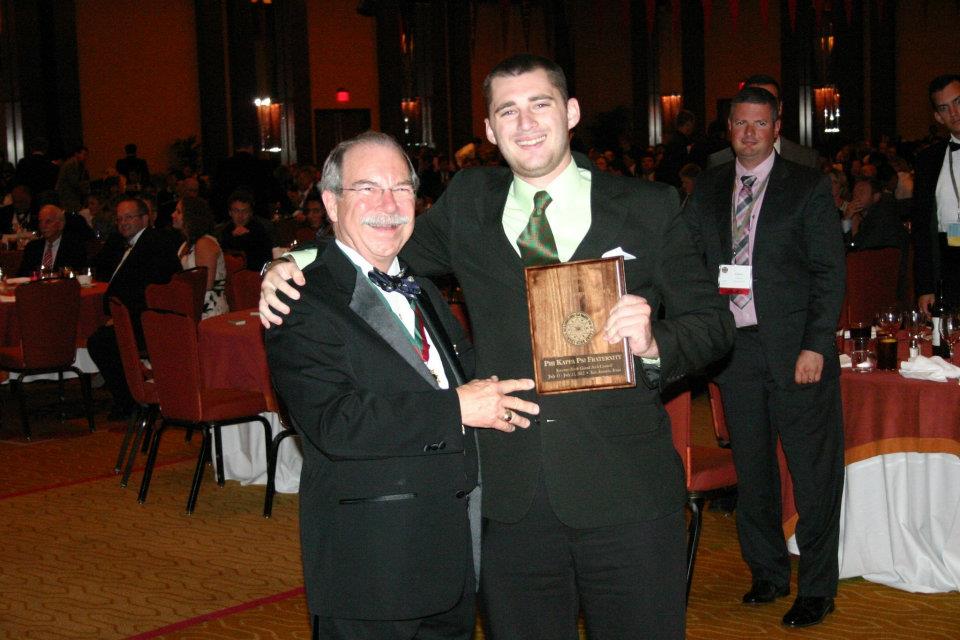 Jesse Fosheim, a senior at Valparaiso University, was honored as the National Undergraduate of the Year at Phi Kappa Psi's Grand Arch Council, held in July in San Antonio, Texas.
"I am extremely privileged and humbled by the fact that I was chosen as the Phi Kappa Psi Undergraduate of the Year," Fosheim said. "Receiving this honor has motivated me to get involved with Phi Kappa Psi on a national level and to stay involved even after I graduate from Valpo."
The Undergraduate of the Year Award is selected by the national executive council and staff of the Phi Kappa Psi fraternity and is awarded at the Grand Arch Council, the fraternity's national convention that is held every two years. To be nominated, the individual must have letters of recommendation submitted by an alumnus of the fraternity and by a staff member at his respective university. Fosheim received recommendation from Kevin Jessen '01, as well as former Greek Life Coordinator Jennifer Jones-Hall, and Interim Greek Life Coordinator Allison Cath.
Read More in the official press release…