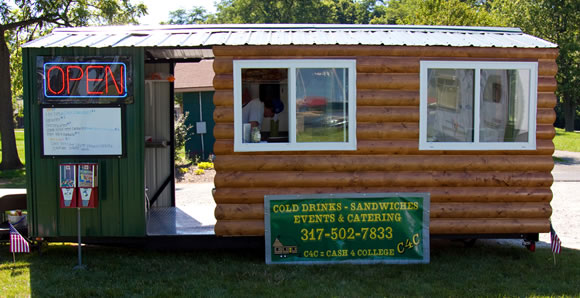 Long before he reached Valpo, Vince Martino was planning ahead for how he would pay for college. The future Phi Psi brother had heard there was "serious money" in selling concessions at special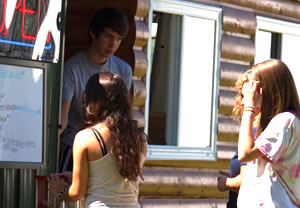 events and so Vince decided this was an opportunity he should pursue.
"Now I own and operate C4C – Cash 4 College. We travel to state and local fairs selling food and drinks … hot dogs, hamburgers and snow cones. My father and I built the stand by ourselves from scratch. The trailer itself is modeled after a log cabin. We built it this way so it stands out – everyone who looks at it remembers it, and us! My younger sister Shelby helps out too. Two summers ago was our first season. It was a lot of fun and fairly successful, so we plan to continue in the long-term."
Arriving on campus just a few short years ago meant more new opportunities for the young entrepreneur. Vince didn't know much about fraternities and says he was "indifferent" about joining one. That is, until he met the guys of Indiana Epsilon.
"The brothers were amazing! They really wanted to get to know me, not only in the hopes I would pledge the chapter, but more importantly as a person as well. I really enjoyed hanging out at the house and everything about it felt better than expected."
Brother Martino chose Phi Psi over the other groups at Valpo because of the chapter's reputation, both on campus and nationally. "The brothers were not like the typical 'frat' guys that everyone thinks of." He was also surprised to find a strong academic focus as the chapter's GPA is second among all fraternities. "I've worked harder because I'm surrounded by others working harder too," Martino says of his dream to enter law school via an undergraduate degree in economics.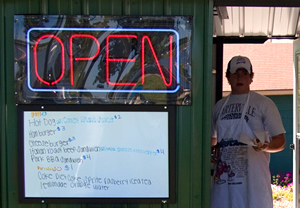 "I chose my major because I want to be a politician after I am an attorney for some time. I am hopeful economics will help me in my political career because I believe today's politicians need more knowledge in this area."
Just maybe they can learn a little from the Phi Psi in the log cabin selling hot dogs and snow cones!