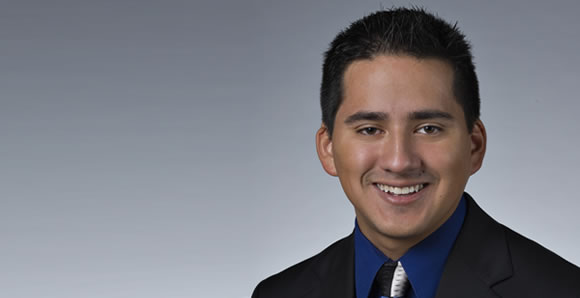 What do you call a guy who "never in my life thought I'd ever join a Fraternity" but ends up taking on a half dozen leadership positions with our chapter?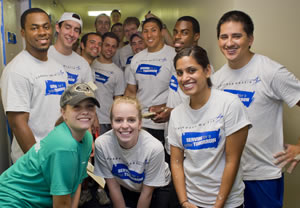 Let's call him Matt Lemus, a 2010 graduate in electrical engineering who's now working for Lockheed Martin Missiles and Fire Control.
"Looking back, I would be considered a follower. I lived on Lankenau 3rd Floor and a bunch of guys there were going Greek. I decided to tag-along to the recruitment events – with no intention of joining any fraternity. But when I met the Phi Psi brothers, they won me over; it was their personalities and the chapter's sense of brotherhood. Joining was one of the best decisions of my life."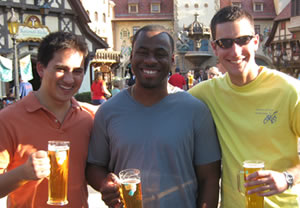 Growing up in Munster, the quaint Northwest Indiana town of just 23,000, Brother Lemus became the first member of his immediate family to attend college. Applying to Valpo happened on a whim. "I was heavily leaning towards Purdue. I found a 'fast app' for Valpo which didn't require a fee or an essay. I sent it in just for kicks and about a month later I was accepted with a scholarship offer."
Matt says several important aspects of Phi Psi have made his academic journey more successful. "The most important has been time management. I had to learn how to juggle many different activities while still doing well at school. Being a Phi Psi also gave me more confidence to take on leadership roles. Finally, aspects of teamwork andservice to others were very helpful."
Having received several scholarships as an undergraduate, Brother Lemus plans to begin giving back to the IN Epsilon Chapter Scholarship Fund within the next few years. He says living in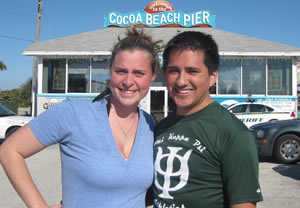 Orlando makes it tougher to help the chapter directly right now. "But I would be interested in mentoring future Phi Psi graduates who have degrees in engineering."
Over the next three years at Lockheed Martin, Matt will rotate into different jobs along with obtaining a technical Master's Degree via an online program at Purdue University specializing in Automatic Control. "I can see myself working as an engineering manager in the future – or maybe as a professor someday."
The follower-turned-leader says he's still not 100% sure, but he has time to figure it out!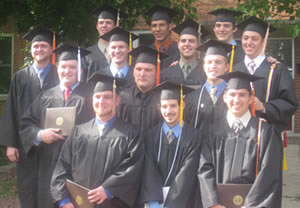 Matt Lemus served the chapter as Recording Secretary, Corresponding Secretary, as well as chair of the Activities, Alumni Relations, Public Relations and Grievance Committees. He also spent two semesters as President of the Tau Beta Pi Engineering Honor Society.